Why choose an Interim Manager?
Organisations typically choose interim managers either to fill roles that are temporary or to fill critical staffing gaps when a permanent employee cannot be found fast enough.
Although they are frequently called 'consultants', interim managers differ from consultants because they serve in a more hands-on capacity.
These organisations quickly realise many benefits from using interim managers:
Start in days, with minimum recruitment and termination formalities
Are usually overqualified, bringing tremendous experience to address your business issues
Deliver consistently and quickly
Will transfer skills, contacts and experience to your team , which will remain long after they have left
Have sensitivity to your company's ethos but not constrained by its politics, personalities or protocols
Can be given a critical task on which to focus
Help keep down permanent head count
Highly cost effective
The sooner you call, the sooner I can start adding value to your business, helping you deliver the business critical objectives you have identified and committed to achieving.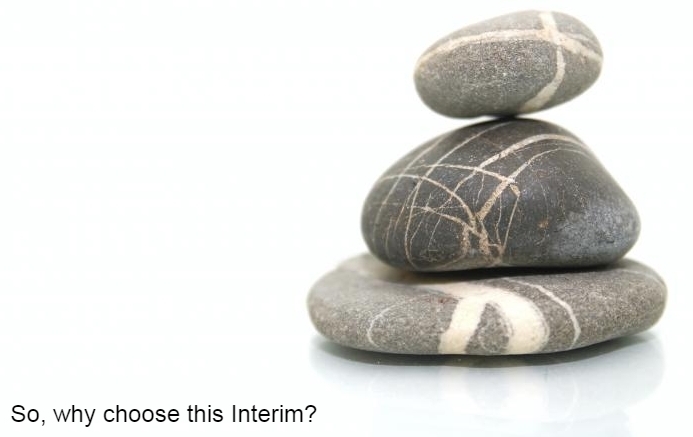 Customer focused General Manager, with significant experience in Leadership at Operating Board Level, Business Development, Sales & Marketing, Commercial & Product management & Service in demanding multi-channel retailing, B2B, distribution & manufacturing environments.
Extensive leadership / man-management experience, UK & European, with the ability to influence at all levels, motivate, delegate & act as team player.
Skilled communicator with an ability to persuade key stakeholders of the overall vision.
Developing & executing strategy through customer focused propositions to achieve challenging objectives.
Experience in diverse business & cultural environments, results orientated & a range of effective styles to ensure goals are achieved through both personal action & as a team output.